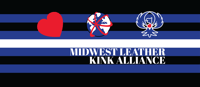 Master Dennis
& slave bonnie
Master Asreil
& slave moggy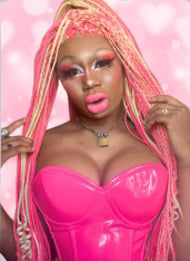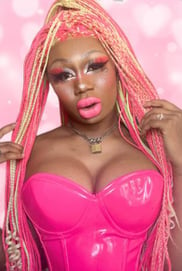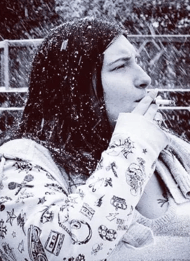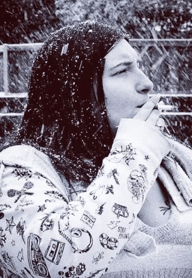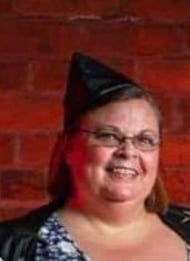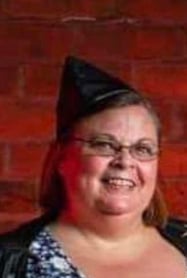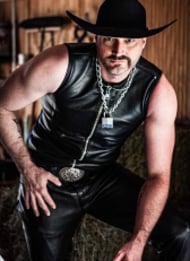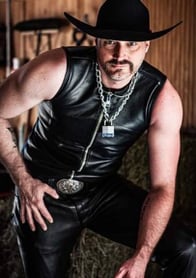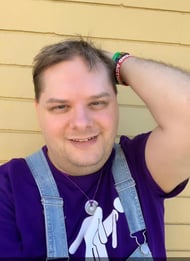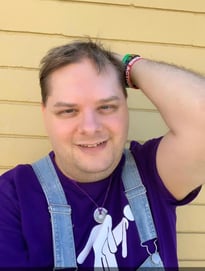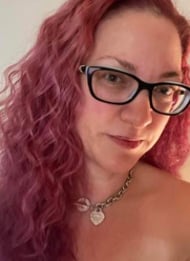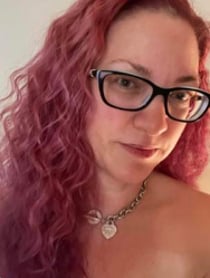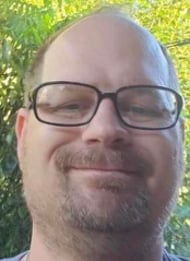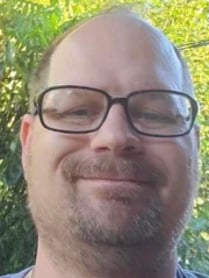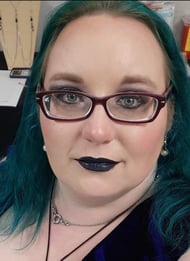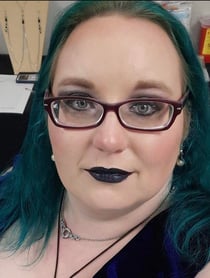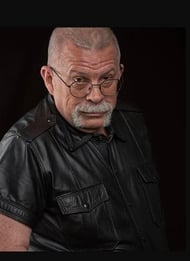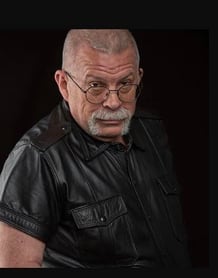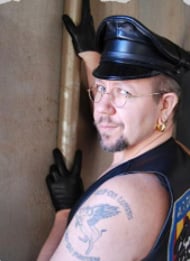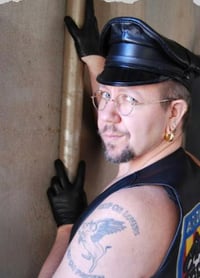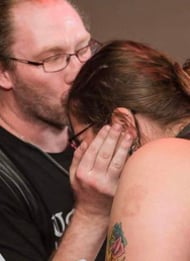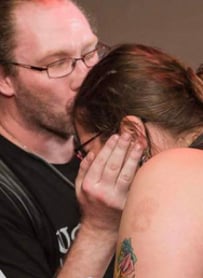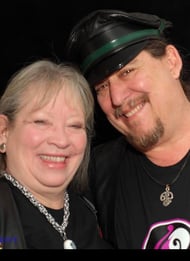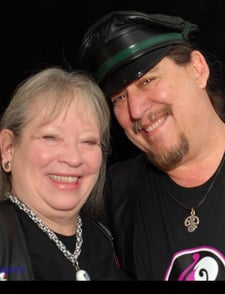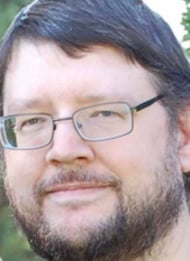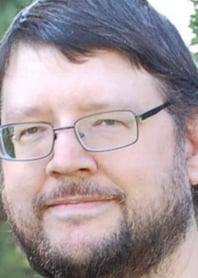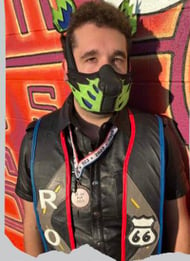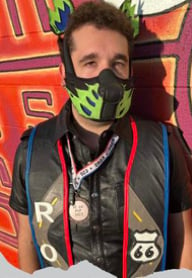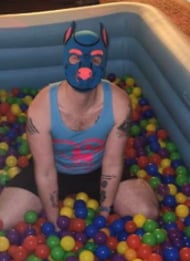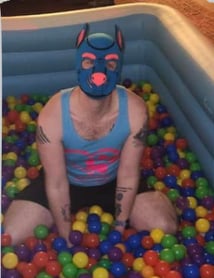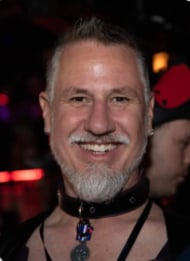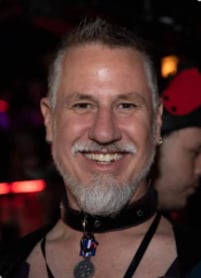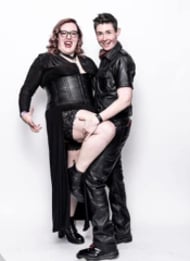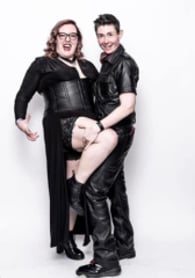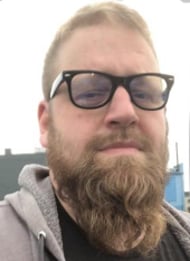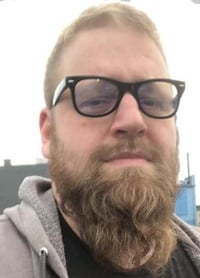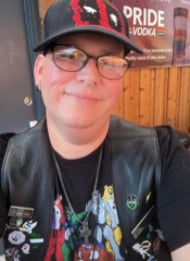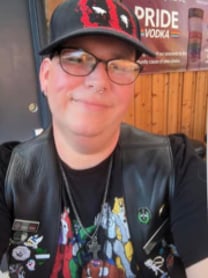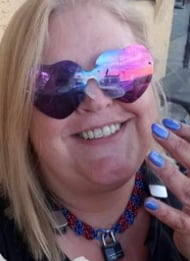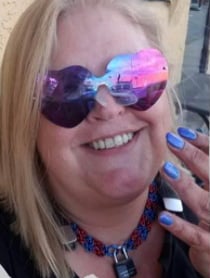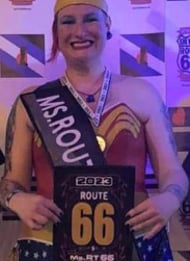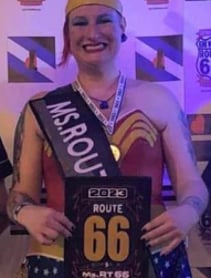 Please note, the building is not 100% ADA compliant, however, we are striving to have most classes on Saturday all on the main floor. When we refer to the Classroom or South Suite, there are some stairs to go up and down.
Friday, November 3rd, 1:00 p.m.
Safe Play for New Kinksters - Presented by Cookie slut - Speak Easy
Are you new to Kink or maybe only dipped your toe in and want to make sure your experiences are safe? The best way to enjoy yourself and your partner is to know the best way to keep both of you safe during play. As the top or bottom, it is important to always use basic safety practices. There are simple things that can be done to keep everyone as safe as possible. Some of the topics I will be covering are safe calls, toy understanding, and safely getting out of a bad scene.
What's a Leatherbaby? Or, how you can be Leather and Little - Presenter J Baby - Classroom
For some of us age players, we also belong to another side of the kink community. For those who are interested in the BDSM and Leather world, it can be a tricky tightrope to walk. How can you keep your little side present in a dungeon or at the bar with your rougher friends? Where do you draw the line between boy or girl and little boy or girl? Do you have to choose one or the other? I was told I had to when I started as a Leatherboy, that you couldn't be both. And you know what? They're wrong, because yes you totally can! Come share and discuss how to balance your enthusiasm and childlike nature with service and protocol. They don't have to be two sides of a coin. It can be one wonderful, childlike but helpful you. Hope to see you there.
Sadistic Caning, or Respectfully "Fuck You Sir! - Presenters Blk Diamond and his Amira - South Suite
Sadistic caning is more than just delivering heavy hits or welts. It is as much a mind game as it is a physical endurance test for the bottom. We will begin with a short live demonstration of a sadistic caning scene then go over it in detail including negotiations before the fun begins, safety first during the scene, using music to enhance your sadism, how to play with subspace, incorporating mindfucks and fear play, leaving marks, and using asymmetrical and asynchronous rhythms.
This class is structured to be interactive and provides lots of time for the class to break up into pairs and practice. So, bring your canes, bring your consenting bottoms, and let's laugh and have a good time.
Friday, November 3rd 2:30 p.m.
Let's Get Down to Business - Presenters Princess Askhole & Cris - Speak Easy
Negotiations are the backbone of what we do but it's really hard to remember everything to ask or even know what to ask. There's a lot of acronyms out there to help but not really a template or guideline of how to negotiate towards them. Let's go over risk-informed, in-depth questions and considerations to have fun with your risk profile.
What Age Am I? - Presenter The Rabbi - Classroom
If you want to learn about All the Small Things, this class is for you. Or maybe you're curious about the psychology behind age play; you're also welcome. Myths and misconceptions about age play will be addressed and dispelled. Bigs, littles, middles, brats, and other types of age play identities will be discussed and defined, as well as sexual vs. non-sexual play. Grab your blankie, bring your stuffie and join us because if you don't, you'll get a spanking.
Fundamentals of Sensation Play - Presenter Daddy Kevin - South Suite
What is sensation play and more importantly, how do you negotiate? This class will cover some ideas to have a successful sensation play scene.
Friday November 3rd 4:00 p.m.
Laughing our way to Intimacy - Humor & Sex - Presenter Lee Harrington - Stage
We've each had those moments — when the vibrator goes flying or the stereo goes off with just the wrong song, and suddenly sex has turned into hilarity. But looking beyond the accidents that make for funny stories later, how can we incorporate humor and comedy to purposefully add spice, connection, intimacy, or variety to our bedroom (and other) erotic adventures? Exploring the different schools of comedy from absurdity and slapstick to satire, black comedy, and dry observation, we will see how each can be included in our sexual escapades. Whether you are using humor to try something new, push a boundary, look back on past pain, or simply PLAY — this class is for you!
When we mention the Classroom or South Suite there will be some stairs, however, we will have companions to assist you in a way you feel most comfortable.
Saturday November 4th at 9:00 a.m.
What happens when the /s does not fit the submissive - Presenter Stormy - Small Theatre
Not all s-types fit all boxes, what happens when the idea that you have in your head as an s-type, does not fit the narrative that you have in your life? Work, kids, pets, and just life in general take a toll on power exchange and dynamics. How do we overcome it, and give ourselves and the other person we are in service to grace?
D Circle with Coffee - Presenter Master Penguin - Pergola
This is an open discussion for anyone on the Left side of the Slash to have coffee and visit with one another.
SA Prevention - Presenter Duke - Speak Easy
As wonderful as our family is, it's a sad reality that sexual assault happens in it. Using his experience as a rape survivor, Duke (Mr. Mayhem Leather 2021, Mr. Mid-Atlantic Leather 2022, and first runner up to IML '22) discusses ways that individuals can be proactive and preventing sexual assault. He then goes on to provide resources for those who are healing. Ultimately, this talk moves from the typical talk opining on why consent is important to offer preventative and post-assault resources.
All About Pet Play - Presenter Pup Zephyr - Classroom
Pup Zephyr will cover terms used in pet play, collars, gear, dynamics, moshing, and safety. This class will touch on these points and will serve as an informative class explaining what pet play is.
Saturday November 4th at 10:30 a.m.
Leathercare for the faint of heart - Presenters Master Asriel and slave moggy - Small Theatre
Approachable leather care and Bootblacking. Master Asriel stunts bottoms for his slave, Moggy in this class for Leather Love. Slave Moggy and Master Asriel discuss how leather care is not just about the leather, but the service provided to Master's soles and soul, how that fuels Moggy's slave-heart and their dynamic as a whole. They will cover bootblacking basics, care for toys, and clothing, short-term and long-term storage, and upkeep.
M/s consent - Presenters Master Dennis and slave Bonnie - Pergola
Consent is so important to our culture, and often gets overlooked when discussing Master/slave dynamics. Can you have a dynamic in obedience and have consent?? We have been asked to discuss how we show consent in our dynamic, and how different dynamics practice consent, what is important when you give consent, and what consent really means. Views on consent range from consensual non-consent to constant check-ins. Today we will discuss what consent can mean to a Master/slave dynamic, and why consent is important.
ASL & BDSM - Presenter LilPonybites - Speak Easy
Sure, we all know that sign, but what about the rest? Not just for just the deaf and hard of hearing but also helpful for the gagged or those who go nonverbal. Learn signs important to kinksters for consent, negotiation, and other kinky communication that you wouldn't learn in a vanilla setting. Taught by LilPonyBites, a hearing individual with a degree in ASL who has worked with deaf people daily in a professional setting for over a decade. Class prerequisite: Basic knowledge of ASL.
Etiquette vs Common Sense - Presenter Wonderwoman - Classroom
An Age Players Guide through Kink Common Sense - Wait, that's still a thing? It is! Or at least it should be! We've all heard the "Golden Rule"- do unto others what you would have them do unto you, or treat others the way you would want to be treated. Well, in the kink world that might not go over to well with everyone! As Age Players, oftentimes when we get into a younger headspace, common sense seems to fly right out the window. And just because we're in the kink community and we've consented to this lifestyle, that doesn't mean everyone has consented to take part in our Age Play. From role-play to regression, dungeons to Denny's, or diapers to onesies, join Wonder Woman in this fun interactive class of exploration as we look at different ways to be respectful of the spaces we share and those around us.
Saturday November 4th - Noon
Teeth, Claws, and other Sensual Play - Presenter slave Nanon - Small Theatre
Darkness over your eyes, engaging other senses. Freedom in some light bondage allows for some struggling/wiggling. Teeth gliding along your skin, warm breath, and a soft purr-growl. Nails sliding up and down your back, goosebumps and baby hairs raising in sensual response. Warmth and moisture. Then an unexpected sharp pain causes you to jump and hiss. Sensual sadism uses the most sexual part of the body: your mind. Bring your favorite toys or just come and watch as we have a little fun and hopefully, open your minds to new possibilities.
Now Speak! - Presenter Pup Brewer - Pergola
Pet play Dynamics and negotiation 201 Negotiations are the basis of everything we do in life when it comes to any form of relationship or at least it should. From setting up boundaries to figuring out what toy we want to play with it is key to making sure play is safe and that both side's voices are heard, and needs are met. This extends into pack dynamics, pet and handler dynamics, pet and pet dynamics, and a diversity of other forms. We will be diving into how diverse and different dynamics can look within pet play and how to negotiate out both dynamics and play.
Mental Health Awareness - Presenter Just a Girl - Speak Easy
Many people are looking for Mental Health professionals, but do not know where to start, and are afraid of admitting they may need to speak with someone. Just a girl is a licensed therapist will answer questions on mental health, from terms you may hear, to what is the difference between Life Coach, Therapist, and Psychologist. This is to be an open discussion so bring your questions!
Trans in my Leather journey - Presenter Charlie Doll - Classroom
My Introduction to BDSM/Leather What challenges has my Gender presented me with in/outside the community How does my gender impact how I play? How not to approach Trans Folks Gender play Gender identity is a huge part of 'Self', and its influence both internally and externally can be immense. Being transgender in the BDSM community can bring many challenges; some of these might seem obvious, but others can be more subtle. In this discussion, I will describe how my gender identity has impacted my place in Leather, how I was introduced to it, and how my place in the community has impacted my gender journey. While every experience is unique, I will also talk about some common issues that Trans Folks in the community face, how to approach us, and how to play with us.
We will be continuing the great education classes in the afternoon, after a brief lunch break (lunch will be provided for attendees).
Saturday November 4th 2:00 p.m.
Chain Fisting - Presenter The Rabbi - Small Theatre
Yep! It's what it sounds like. The chain is inserted into a lower orifice, link by link until it forms a fist-like ball inside the body. How to do it and how to do it safely.
Get Waxy With It - Presenter the Lady Goon - Pergola
Wax play can range from sensual play to fiery torture. Get hands-on experience and learn everything from safety to the different types of wax, set up, play, and clean up. With a candle in hand, the ladygoon will guide you through the world of wax play.
Your Words Matter: Conscious Language - Presenter Mr. Devyn Stone - Speak Easy
They say actions speak louder than words, and the adage isn't any less true within the kink and BDSM community. Oftentimes, however, the language we draft has an opportunity to act and create impressions before we have a chance to speak. Whether you're drafting policies, designing signs for your dungeon, or creating invitations to your event, you will want to make everyone feel included. In "Conscious Language," Devyn Stone fosters discussion with participants on how to consciously craft language and persona in media and presentation in order to evoke the values and principles of individuals, organizations, and event spaces. Please note: there will be examples of language that may be harmful to BIPOC, LGBTQIA+, Neurodiverse, and disabled folx in order to demonstrate to attendees what is and isn't a conscious language.
Service for All Seasons - Presenters Master Penguin and slave Ginna - Classroom
As we walk through the season of life, health and growing older can alter what we are able to provide. In this presentation, we explore different things that might force us to change our rituals and protocols to adjust to different life situations. We discuss things that have worked for our dynamic as well as suggestions from others to allow our dynamics to remain relevant, even if we can't kneel at the foot of the bed anymore.
Saturday November 4th 3:30 p.m.
Whips 101/201 - Presenter Maria "Rev Angelique" - Small Theatre
A 101 and 102 class on whips. Starting with a discussion on whip safety, the different types of whips, some of the different types of cracks, and answering any types of questions that the class would have. Then followed by a hands-on with the class for anyone who wants to learn how to throw whips or wants a chance to practice.
Solitude + - Presenter Jace The Caveat - Pergola
As we become more digitally connected, there are infinitely more opportunities to build meaningful connections – ranging from acquaintances to partners and chosen/bio family. However, this consumer culture sometimes prioritizes quantity over quality. Trauma, mental health, and societal harm complicates social intimacy further. The "First Impression Dilemma" – "How do I communicate my needs and build a safe space with other people from the first interaction?" – is introduced as an open question. Participants will build a personal toolbox based on Attachment Theory, Self-Acceptance, Eastern thought and more – "Solitude+" is an honest, collaborative conversation on dating & relationships while bringing your full self to every impression.
Processing Pain - Presenter Hardy Haberman - Speak Easy
Discussing his book "Playing with Pain" Call it an intense stimulation, unpleasant sensations, or a cathartic catalyst. Whatever you call it, the reality is pain. It can be a motivating force or a consequence but in the world of BDSM, it is a key to unlocking some of the most amazing experiences imaginable. Though many people who enjoy BDSM will tell you that they are not into pain, they forget that in almost any kind of activity in the dungeon or bedroom, pain plays a significant role. From a playful swat of an erotic spanking to an out-of-body experience brought on through an intense temporary piercing, pain can produce amazing effects. Explored through stories drawn from actual experiences, Hardy Haberman takes readers into the world of SM through the eyes of an experienced practitioner. These safe, sane, and consensual encounters illustrate the many ways pain heightens our experiences. Playing with Pain explores the often-overlooked secrets of how people process pain in an erotic setting and the dynamic power exchange.
HIV Stigma - Presenter Pup Scrappy - Classroom
Trigger Warning, this class will discuss HIV/Aids Awareness History and Battling Stigma surrounding HIV/Aids.
Saturday November 4th 5:00 p.m.
Power Exchange with Rope - Presenter Lee Harrington - Stage
You have come to me to submit yourself to my will, and I will use my wicked mind and simple ties to bind your spirit to mind, my desires to yours. Have you always longed to say those words, but aren't sure how to use your rope bondage skills (or don't have any) to create dynamic tension in your Dominant/Submissive relationship dynamics? Whether you are looking to explore D/s in your ropework for the first time or are passionate about power exchange but hoping to explore some beginning rope, this class will give you a chance to examine and sample rope and power from all sides of the play using conversation, demonstration and hands-on exercises.