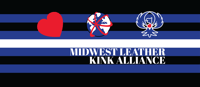 Cigar Social Sponsor- Sir Tim
Safe Sex Kit Sponsor- Spunk Lube
STR8cam Lube/SPUNK Lube is a water based silicone lube that's safe to use with all toys & materials. It also looks and feels like real cum and is a must have for adult photo enhancement as well as personal lubrication.

Our product line, SPUNK Lube was released in 2011. The SPUNK Lube line-up not only consists of our award winning hybrid formula but also includes two new fun lubes.
SPUNK Lube Pure Silicone (non drying 100% silicone based lube free from all ingredients except for SILICONE)
SPUNK Lube Natural (Organic sex oil made from organic avocado oil & organic virgin coconut oil).
At D. Enterprises, our wheels are well lubed up and constantly turning. We are always working hard towards creating fun and functional personal lubrication to fulfill your needs.

All of our products ship in discreet packaging from D. Enterprises. Please feel free to contact us with any questions or comments. We look forward to your continued happiness with our unique, fun to use personal lubricants. We thank you for enjoying them all and we will continue to bring you personal lubrication unlike anything else available.
Quiet Room Sponsor- Kinky Tavern
The Kinky Tavern, hosted by three neurospicy individuals who are passionate about accessibility in kink spaces, is delighted to be sponsoring MWLKA sensory room for 2023! You might be asking, "What is a sensory room?, or "How does it help?" Those who experience sensory overload for any number of reasons, of which there are countless, can often find themselves overwhelmed and anxious when interacting in a public space, a crowd, or just a rowdy place such as at a convention. Cons are busy! They're full of energy and noise and so much fun! But, because of this, someone who is sensitive to sensory overload may be very uncomfortable after a little while in such an intense space. In order to counteract these effects and to help people have a more comfortable and fun time,MWLKA 2023 is offering a sensory room in the boudoir at IX Kansas City. A sensory room is basically just a space that is a little slice of cozy calm in the midst of the captivating chaos. It can allow for someone who is maybe feeling a little overwhelmed and needs a break so that they can continue, who may have had to leave the convention otherwise to take a break, listen to music, listen to nothingness, close their eyes, scroll their phone, watch a projector light show, play with fidgets, cuddle up with stuffies, and relax, knowing that once they feel better, they can rejoin the fun! The Kinky Tavern's room will be providing headphones that can be checked out, fidget toys, blankets, stuffies, pillows, and a light show projector/speaker combo to help whoever might need just a little comfy cozy time.
Littles Sponsor (Silver)- ABUniverse
"What Are Our Goals? World Domination! Just kidding, we're simply really super passionate about diapers! The gang here at ABUniverse wants to make the best diapers in the world for the best AB/DL's in the world, YOU! We have committed and focused our values into letting people know that's it's ok to have healthy AB/DL habits and want to share those efforts by promoting safe lifestyle choices, such as, mental health and stress management, mental/physical decompression, and the coping tools of regression and reflection. ABUniverse's goal is positive communication with people about infantilism, incontinence awareness and letting people understand there are a lot more of us around than many people think!"
Sidekicks Saloon, Sunday Sponsor: 3707 Main St KCMO 64111